The method of inserting and positioning breast implants, are important technical details to be discussed before operation.
Three main options to place the scars for inserting the implants can be considered: in the crease of the breast where it meets the chest, around the lower half of the areola and in the armpit.
There are two main options for implants' anatomical position: directly behind the breast tissue or underneath the pectoral muscle.
Regarding types of implants, the outer envelope of all brands is made of silicone rubber and the devices are filled with silicone gel or salt water.
According to the patient, surgery may be performed on an inpatient or outpatient basis.
Attention: The American Society of Plastic Surgeons (ASPS) has informed on breast implant-associated with some kind of tumor.
The disease called "anaplastic large cell lymphoma" (BIA-ALCL) is a rare and highly treatable type of lymphoma that can develop around breast implants.
It occurs most frequently in patients who have breast implants with textured surfaces. Since the initial case report in 1966, the ASPS reported approximately 239 cases in the U.S. and a total of 594 worldwide as of September 12, 2018.
Most of the patients who have developed BIA-ALCL receive an excellent prognosis following surgical removal of the breast implants and the surrounding scar tissue capsule.
It is important to know that this is not breast cancer.
Patients undergoing  breast augmetation with implants, should be thoroughly informed of the mentioned potential risks.
The decision making process implies that every patient need to know pros and cons of the proposed technique.
Case N°1. Pre and post-op augmentation mastoplasty with 300 cc. textured implants, placed behind the mammary tissue.  Scars are inconspicuous under the infra mammary fold. The patient is 30 years old.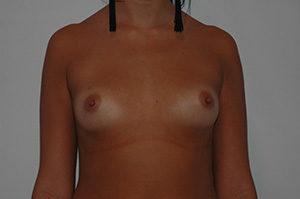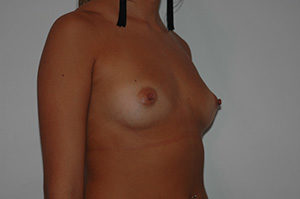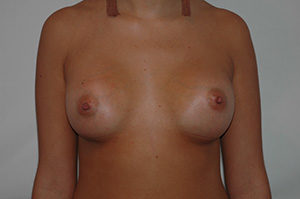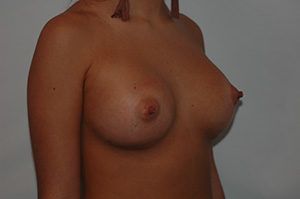 Case N°2. Pre and post.op augmentation mastoplasty with 250 cc. smooth implants, placed behind the pectoralis muscle. Scars are inconspicuous under the infra mammary fold. The patient is 50 years old.